The goal of Glocal Quality Solutions is to be a benchmark for web accessibility. Our mission is to bring our clients' websites to their maximum potential and eliminate barriers to achieve an optimal user experience.
Web pages must be accessible to provide equal access and opportunities to all people.
The United Nations Convention recognizes access to information and information technologies as a fundamental right.
Studies show that, among other benefits, accessible websites have better search results (better SEO positioning) and, by removing barriers, achieve an optimal user experience.
Benefits of having an accessible website include:
- Improving the brand: Diversity and inclusion, which are so important to business success, are accelerated with a clear and well-integrated commitment to accessibility.
- Expanding the market: an accessible website reaches a customer segment that the competition has overlooked. This segment ranges from our seniors, people with temporary or permanent disabilities, hearing problems, or difficulties understanding the language, to people who encounter difficulties navigating with the mouse only, etc.
- Complying with laws: there are laws that require digital accessibility in Europe, North America and many other regions. Non-compliance may lead to serious penalties.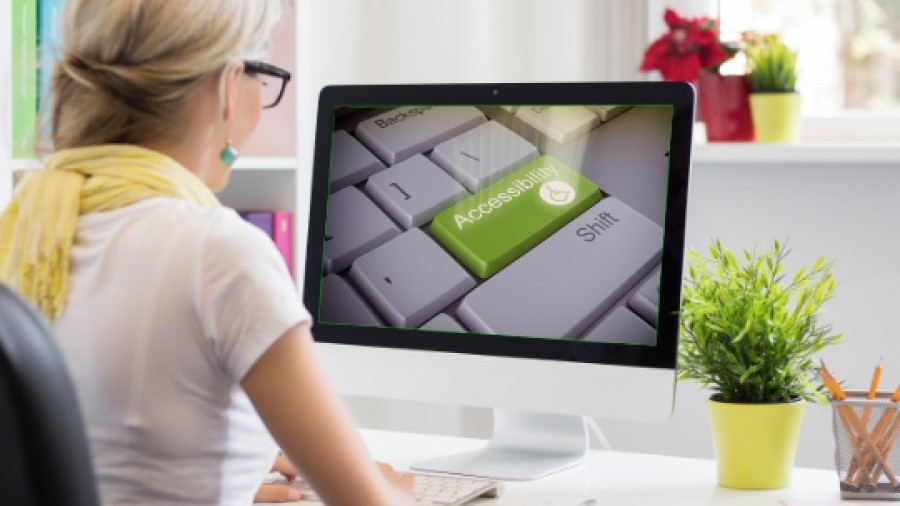 SERVICES
Glocal Quality Solutions professionals, certified by the International Association of Accessibility Professionals (IAAP), analyse your website accessibility in depth and develop a detailed audit report.
Our audit report contains all the changes and adjustments that must be implemented on the web, so that it is accessible and complies with the accessibility criteria of WCAG 2.1 and current legislation.

With our audit report, any web developer can implement the accessibility settings. But if you wish, Glocal Quality Solutions can also take care of the implementation that will make your website accessible.

At Glocal Quality Solutions, we can accompany you all the way, designing and developing the accessible website that best suits your needs.

ALWAYS ACCESSIBLE
For those web pages that receive updates and new content frequently, Glocal Quality Solutions offers the possibility to subscribe to the 'Always accessible' service. Thanks to this service, we will check that all the new content on your website complies with accessibility standards and norms on a monthly basis.